Youth
Welcome to Radiate Student Ministries!
We welcome 7th-12th graders to come experience life and joy in Jesus Christ every Wednesday night from 7-9pm.
Radiate Preview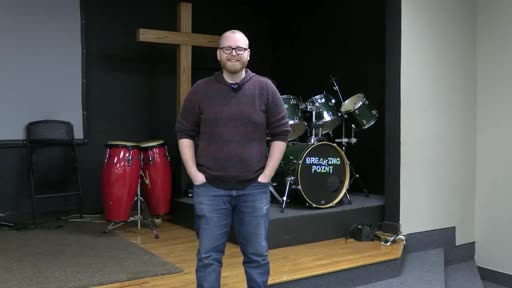 Welcome from our Radiate Team!

Justin Finton
Director of Youth & Family Ministry
Our youth & family ministry director, Justin, and his team warmly welcomes all teenagers to Radiate! Learn more about Justin here.
Mission
We exist to reach youth, to disciple them into a relationship with Jesus Christ, and develop them to disciple others.
Our Values
Know God
Become Disciples of Jesus Christ
Practice Daily Disciplines
Obediently Respond to God in Love
Make God Known
Practice Discipleship in Community
Love Others in Authentic Relationships
Give Back to Church and Community
Groups
We have times where all our kids are together and times where they are meeting in smaller, more intimate groups. This gives youth an opportunity to ask questions, go deeper in their understanding of the teaching, and participate in peer to peer discussion.
Encounter & Response
Youth need time in the presence of God where His Spirit can minister to them. We teach truth and allow the Holy Spirit to work in the hearts of the youth. We encourage teens to encounter the Spirit and respond as they are lead, including worship, prayer, and ministry.
Radiate Youth Group
Join us every Wednesday night from 7-9pm in the Sanctuary for a night of fun and encountering Jesus! We gather for a time of fellowship, a teaching, small groups and then respond to God in worship and prayer.
Youth Parent's Prayer
Join us the first Saturday of every month from 10-11am in the Prayer Room. God answers the cries of a parent's prayer. In our previous Youth Pastor Ben's words, "Our kids need us fighting for them." Please join us even if you don't have youth in the program.
Yearly Events





Youth Camp and Retreats
Our youth love to go to camp and retreats. We try to host retreats twice a year and head to Sand Hill Lake Bible Camp in the summer for Junior High and Senior High camp weeks.





Youth Pie Night
Every November, our youth gather at the church on a Friday night to bake Thanksgiving pies. 100s of pies are made every year with the assistance of youth leaders and other adults! The pies are then sold at church as a fundraiser for youth retreats and camps later in the year.





Blitz
Every December, our youth have a weekend-long retreat at BCF. This usually involves staying up all night on Friday going to Grand Slam, playing games, eating late night snacks, and more!